The winner for the first time in Switzerland, Ingrid Deltenre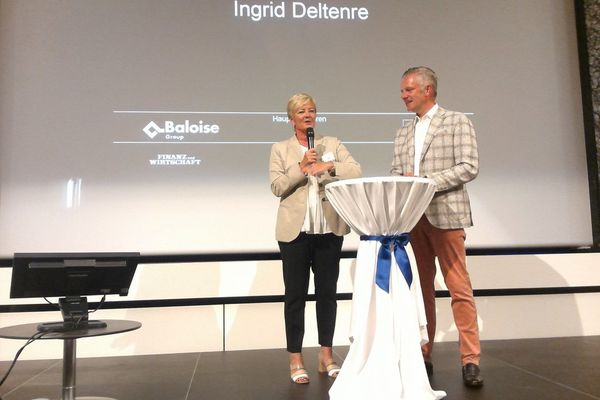 The Award was handed over by Chair of the Jury Barbara Rigassi to Ingrid Deltenre.
Die Gewinnerin des ersten Women's Board Award Switzerland ist Ingrid Deltenre
Mit ihrer langjährigen erfolgreichen Tätigkeit auf Top-Management-Ebene und ihrer Erfahrung als Verwaltungsrätin in kotierten Unternehmen verschiedener Branchen ist sie verdiente Gewinnerin dieser Auszeichnung. Ingrid Deltenre hat die Jury überzeugt, dass sie kompetent das Präsidium eines grösseren Unternehmens übernehmen kann. Sie verfügt über fundierte fachliche Kenntnisse und strategische Kompetenz, legt aber ebenso Wert auf eine gute Durchmischung im obersten Leitungsorgan wie auch einer verantwortungsbewussten Diskussionskultur.
The other 2 candidates with competence and experience were Maya Bundt and Monique Bourquin.
Ingrid Deltenre receives a board seminar at IMD, 2 days, Digital transformation for Boards paid for by Main Partners Baloise and KPMG.
Mercuri Urval was Partner and Project Manager.
Contact info:
Jury Chair: Barbara.rigassi(at)bruggerconsulting.ch
Christian.schaffenberger(at)mercuriurval.com
Gunnar.eckbo(at)styreinfo.no, +47 92024576